This performance coaching package is tailored specifically for you and your golf game. I want to help you improve, whether you are a beginner, a low handicap or everything in between.
I will use the knowledge I have gained from working with some of the best coaches in the world on my golf game, my experiences from competing at a high level, and the lessons I have learned through my own failures and successes to give you a better understanding of your golf game and what areas we can focus in on to help you improve the most.
The ultimate goal with golf is to shoot the lowest score possible, therefore the final session will be on the golf course to bring everything we have worked on together so that you are ready to hit the ground running from the first day of the new season.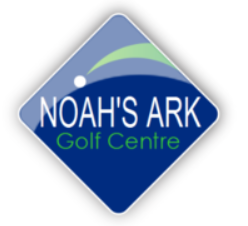 30 Min Lesson - £30
45 Min Lesson - £40
60 Min Lesson - £50
60 Min Shared Lesson - £60
3x 45 Min Lessons Block - £111
3x 60 Min Lessons Block - £135
30 Min Lesson - £25
45 Min Lesson - £30
60 Min Lesson - £35
120 Min On Course @ North Inch - £85
120 Min On Course for 2 @ North Inch - £100
150 Min On Course for 3-4 @ North Inch - £120
To book direct with Wallace Booth, contact us today and we'll email you back as soon as possible.
Phone 01738 440678 to book directly with Noahs Ark Golf